Discover why artists love our "High quality Buyers" with "great buying energy"
October 9-10, 2021
Apply to Participate
$50 application fee.
The Festival attracts high income attendees come from the Washington, DC Metro Area, and the surrounding suburbs of Bethesda, Chevy Chase and Upper Northwest. The three mile radius around the Festival has an average household income of $196,910, making it one of the nation's most affluent and educated art marketplaces.
The event is promoted through a targeted and integrated marketing plan, which includes a comprehensive social media and internet campaign, magazine and newspaper advertising, postcards and posters, and radio promotion. Our public relation firm works with the local chamber of commerce and urban district to engage the community, and reach out to new audiences.
Engaging, answering questions and sharing my unique work with many show attendees.
Great interaction with knowledgeable buyers.
Quality, high-end buyers.
Great buying energy this year!
The incredible amount of buyers.
Enjoyed the engaging crowd. And the great weather.
Speaking with lots of engaged customers about my art.
How the abundant attendees loved my product and didn't flinch at price points!
Please apply under one (or more) of the 16 Artistic Disciplines. Roll over each icon for more information.
PLEASE READ ABOUT OUR COMMITMENT AND COVID-19 PLANS
The 2021 Bethesda Arts Festival offers a lot of promise. October 9-10 should coincide with a broad and enthusiastic "re-opening", and we expect demand for our outdoor Festival — and your art work — to be at all-time high. We are working with local governments and health departments to create a safe environment while also preserving the aesthetic, energy and ambiance of the Festival.
Operational decisions will be made in the months leading up to the Festival. We ask for your patience, trust and partnership, which we hope we have earned over the years, as we make decisions in the best interest of all.
In the unlikely event that the Festival has to be cancelled, we assure you that:
Prior jury selection (on or before July 15, 2021), all applications fees paid will be refunded
After jury selection (after July 15, 2021), booth fees and tent rental fees paid will be refunded
Discover the 2019 Artists
Please apply under one (or more) of the 16 Artistic Disciplines. Roll over each icon for more information.
All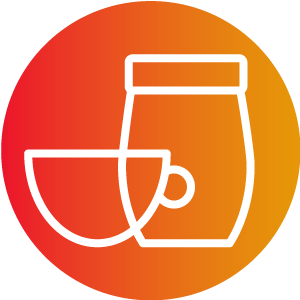 Ceramics
Digital Art
Drawing
Decorative Fiber
Wearable Fiber
Glass
Graphics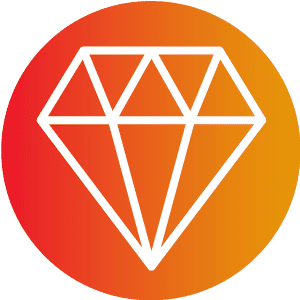 Jewelry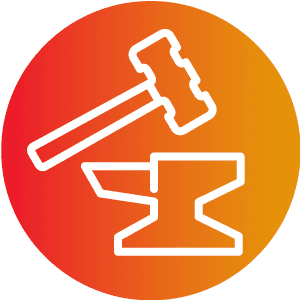 Metal
Mixed Media
Mixed Media 3D
Oil/Acrylic
Photo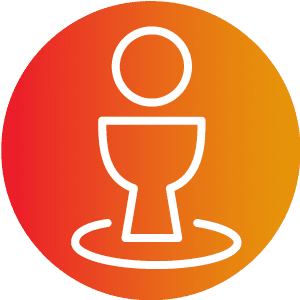 Sculpture
Watercolor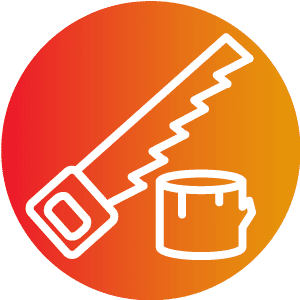 Wood

You gotta start somewhere! We know that collecting art can be daunting — so many styles and disciplines, in every price point. Introducing "stARTer gallery" — a separate cluster of tents located on Bethesda Lane, featuring local and emerging artists showcasing their works to first-time and novice art collectors. To assist with the process, student art curators are on-hand to ensure your connections with the artists are personal and meaningful.
Volunteer as an
Art Ambassador
We invite you to participate with us as an Art Ambassador — volunteers who assist with patron services, relieving artists, and creating a fun and hospitable environment for all to enjoy! The only skill needed is a big smile and the willingness to help out.
DOWNLOAD THE
FESTIVAL PROGRAM
The official festival program will be inserted into the Sunday, October 6 Washington Post, and is available at stores throughout Bethesda Row — and, of course, will be available on-site from our Art Ambassadors. Click on the image above to download a PDF version today, and start planning your visit!
LOCATED IN ThE hEART OF BEThESDA,
GETTING hERE IS EASY.
METRO
The show is two blocks from the Bethesda Metro Station (Red Line). At the top of the escalator, turn left through the bus terminal to Woodmont Avenue. Turn left on Woodmont and walk into the festival.
DRIVING
The public garage in the middle of the festival is accessible from Bethesda Avenue via Arlington Road, and other lots near the event are also open. Please do not park in private lots, or the lots of other businesses.
BIKING
The Capital Crescent Trail crosses the show at the corner of Woodmont Avenue and Bethesda Avenue. There is plenty of bike parking throughout the show. Please do not block sidewalks or walkways.
Event Partners
Partnership opportunities are still available for the Bethesda Row Arts Festival! Give your organization an opportunity to connect with the surrounding community!
Each October, more than 35.000 people gather to witness Bethesda Row's transformation into an outdoor art gallery featuring 190 of the finest artists. Come take part and support the local community!
Marketing for Bethesda Row Arts Festival will be comprehensive, and includes internet, magazine, newspaper, postcards, posters, street banners, television, transit, and radio. Marketing is targeted to individuals with high disposable income and interest in fine arts. Upon sponsorship confirmation, your organization will be featured on the Bethesda Row Arts Festival website and on all festival promotional material.